Le Antonio's Foundation Takes A Brief Look Back On Their Progress
February 2014
Since December 2013 lots have been achieved, even more than I dreamed of — out of our founders heart heart — birth a giant dream into reality, I am excited to share it with the world!
In 2013- The first thing Le Antonio's Construction set out to do for the kids before we even opened the Homework & Development Center was to give them a Back to School Treat! Over 100 student  that summer benefited from bag packs of supplies for school and a day of fun and food! Le Antonio's Construction also handed out a few scholarships.
Then Christmas 2013 came and we treated the youths to toys and a day of fun fair, ice-cream, entertainment, cake, food, beverages etc…when we saw how much the kids enjoyed themselves, and as much as 200 kids and parents came out for this event, it encouraged us to continue with the  formation of the Le Antonio's Foundation!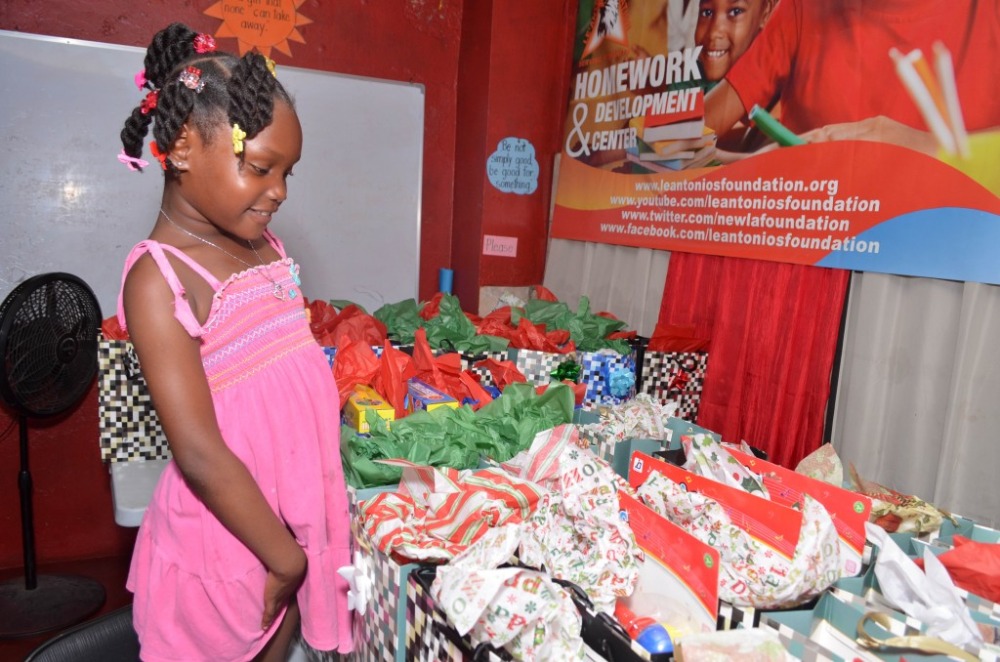 Here is What We Have Done Since:
We opened the "Le Antonio's Homework and Development Center,"  employed administrative staff, volunteers, caretakers, and instructors. And welcomed the youths of the community to register with us to use the Center as a place where they can get help with their homework and have access to supplies and the internet.
We began French and Spanish  classes, so that the kids can learn another language.
On Labor Day 2014 we rallied up the community and our volunteers, and then renovated the impoverish community streets, giving it a much needed facelift.
In September we launched the Le Antonio's Foundation Mentorship Program to provide the youths with a mentor, so that they can see first hand that a career is possible, and also have access to an adult that they can look up to and who will help to steer them in the right direction.
As the summer rolled around and the kids were getting out of school for summer break, we sent them off in the Le Antonio's Foundation style — with a end of school party–this was a small event of only the students enrolled in the Le Antonio's Homework and Development Center, but to the kids it meant the world to take a break and enjoy snacks, ice-cream, candy, music, cake, and a small toy or activity.
The 2014 Back to School Treat and Book Fair was a success as more than 200 hundred children received bag packs of school supplies and enjoyed a day of fun activities, food and beverages.  Our sponsors increased for this event and even included some neighborhood physicians giving back free medicals for school. Students were also provided with scholarships from our sponsors!
The 2014 Christmas Treat  was also a great success, the event was grand and as many as 200 kids got gifts as they enjoyed the festivities! Plus, adults who accompanied children to the fun day were not left out either. A total of 30 gift packages, containing a variety of items including toiletries and hand towels, were randomly given out to them, and two lucky elderly persons each received a bag of goods containing essential grocery and household items.